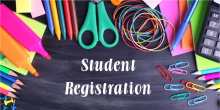 22/23 Registration is now open. You can register online or pick up a packet from the office. 
Please contact us if you have any question or need assistance registering your child. 360-428-6199
Check out our KINDERGARTEN WEBSITE where you can find tools to help prepare your child for kindergarten, meet the teachers and find many resources.