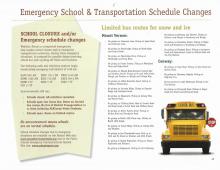 Page 42 of our District Calendar has Emergency School & Transportation Schedule Changes.  
Click here for more transportation information.  The snow routes will be on a menu on the right side.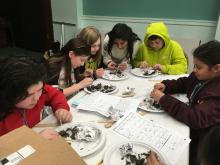 Over 30 Lincoln 5th grade students have been attending STEM Camp for 2 hours after school Monday-Thursday for 3 weeks in January. 
The Mt. Vernon School district is running the free Afterschool Science, Technology, Engineering and Mathematics (STEM) Camp for any and all 5th Graders enrolled in a Mt. Vernon School!